Surface Mounted Flow Plates
Don't Be Fooled By Fake
Here at STOPEM you can find the Original Design and Manufacture of the SB.14 Surface Mounted Flow Plate.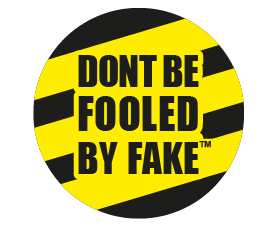 Invented by the late David Matthews in 1984, this one way traffic flow plate was patented immediately. For the use of cars only the plate was carefully designed to restrict vehicles from driving over them in the wrong direction, this enabled traffic to be controlled in a one directional flow. Easily installed with many advantages over the sunken design, they were a real hit as a traffic management solution.
Tried and tested for over a million uses our orignal design is available with a 24 month gaurantee.
Here at Stopem we believe in manufacturing and supplying quality British produce and we like our customers to trust and believe the products they are receiving are just this. We understand there are copies of this product out in the market available to buy, all distributors of our product will clearly display our Dont Be Fooled By Fake badge so you can be confident you are buying the real deal .
Select the product below for more information
ORIGINAL DESIGN AND MANUFACTURERS Our SB.14 standard flow plate is ...

Ex. VAT:

£335.99

Inc. VAT:

£403.19

ORIGINAL DESIGN AND MANUFACTURERS Our SB.14 HGV (Low Flap) flow pla...

Ex. VAT:

£1,330.00

Inc. VAT:

£1,596.00

The flow plate & speed ramp bundle is a more cost effective way to...